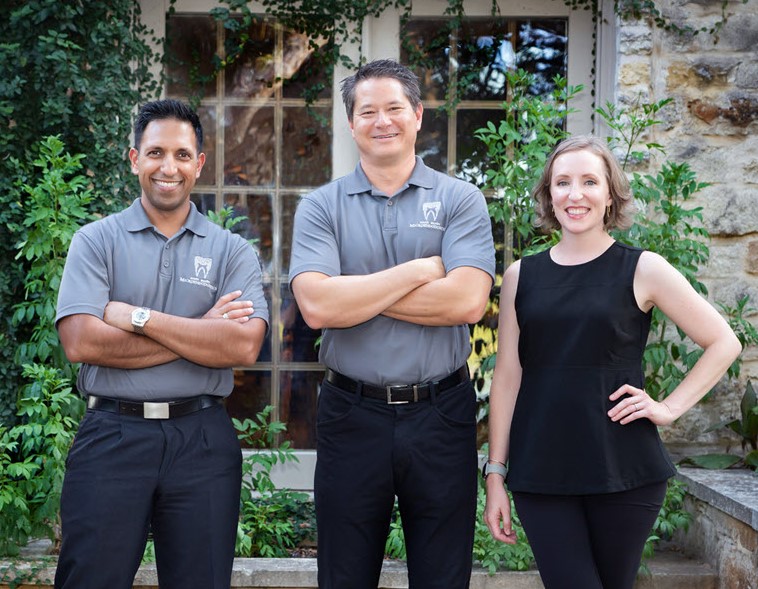 Endodontics is our specialty and we are passionate about giving our patients the absolute best root canal they can receive. But here's a cool fact: All our doctors started their careers as "General Dentists," doing fillings and crowns and providing overall dental care. Now, they won't be treating these other problems, that's for your family dentist. But teeth can be tricky and narrowing pain down often requires a comprehensive view of your problem. So, this means better overall care for you.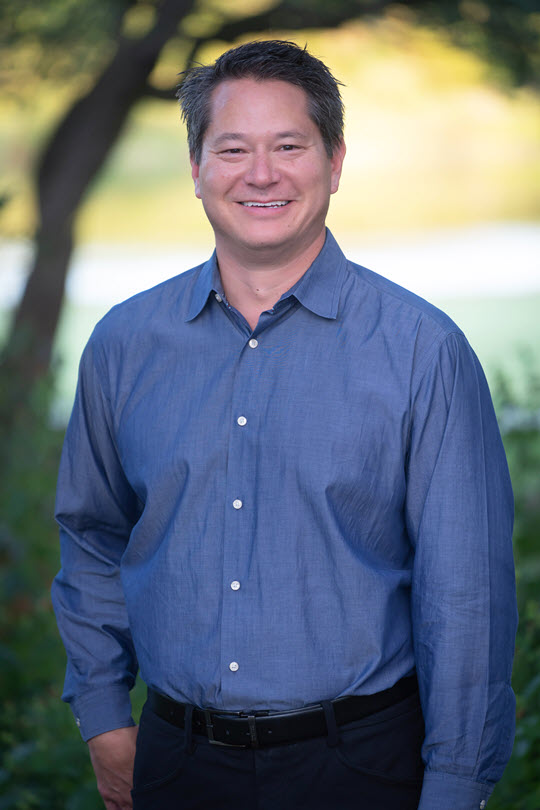 JEFFREY HOM
Dr. Jeffrey Hom fell in love with dentistry while volunteering at a dental clinic while earning his Bachelor's degree in Biological Sciences at the University of California. He viewed dentistry as a profession where he could interact with people and make a genuine difference in their lives. Then he received his Doctor of Dental Surgery from the University of Pacific School of Dentistry and practiced as a General Dentist for six years in Northern California. He moved to New York City in 2008 to earn his certificate in endodontics at the Lutheran Medical Center. This is where he met his future wife and business partner, Dr. Meredith Overstreet.
Since opening South Austin Microendodontics, Dr. Hom has garnered a reputation for providing compassionate care with superior results. He knows that those who come to him for care are oftentimes experiencing one of the most painful and stressful events of their lives. He says, "We ask ourselves every day, 'Why are we all here?' Get the patient out of pain. It's our philosophy and our whole team commits to it. We want everyone who walks through our doors to leave with a smile on their face. That is success to us."
Dr. Hom learned his strong work ethic from his father, a professional chef who worked long hours, but he is also committed to balance in his life. He loves being a dad to his growing family, and you can occasionally find him running around Lady Bird Lake for stress relief.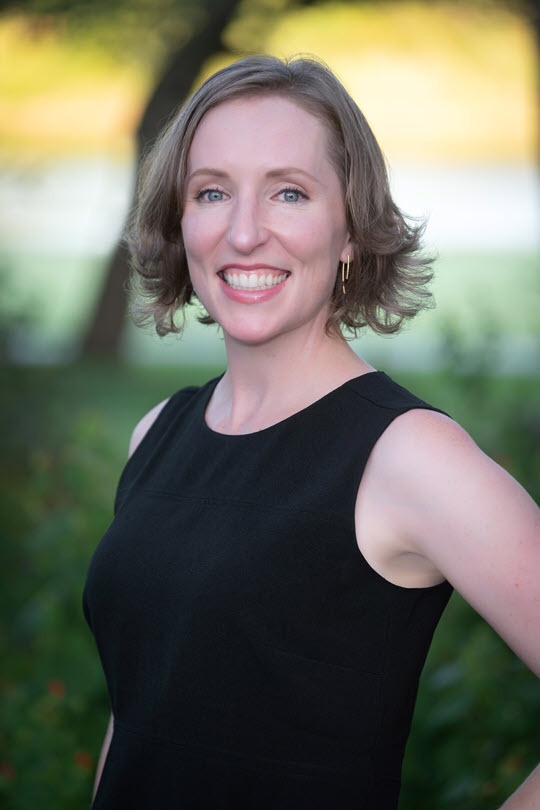 MEREDITH OVERSTREET
Dr. Meredith Overstreet's joy and easy-going nature helps even the most nervous patient relax. She was one of four children raised by a dentist dad and strict Texas mama. Meredith was born near the banks of the Mississippi in New Orleans while dad was working at the Naval Hospital.
"Dad wanted us all to be dentists," Dr. Overstreet will tell you, and when she started thinking about what she wanted to do with her life she decided dad was right. "I was great at science and I wanted a profession where I could FIX something. I get to do that every day now!"
Dr. Overstreet attended Texas State University and University of Texas Health Science Center Dental School in San Antonio and then moved to New York City and completed a one-year General Practice Residency at Lutheran Medical Center. She practiced as a General Dentist for three years before returning to school to get her Endodontic Specialty Training and that's where she met her future husband, Dr. Jeffrey Hom. Their son Alec was born in February of 2018 and joined his big brother Connor and big sister Brooklyn.
At South Austin Microendodontics, we provide evidence-based care that's rooted in the newest research. As part of her commitment to stay on the cutting edge as well as give back to her profession, Dr. Overstreet is a clinical adjunct faculty member for the graduate endodontic program at the University of Texas Health Science Center in San Antonio.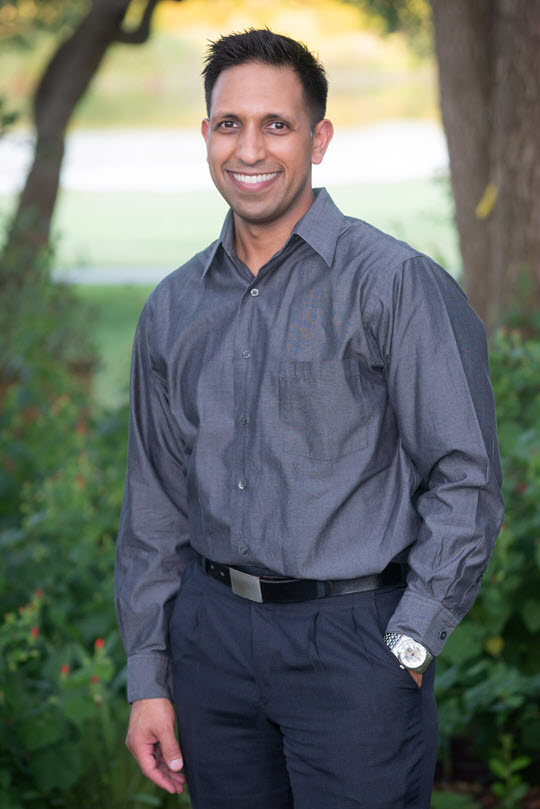 VIMAL CHHEDA
We built South Austin Microendodontics around a philosophy: Patients come to us in pain but leave smiling. Nothing comes above giving patients quality treatment while alleviating their fears. Dr. Vimal Chheda joined out team in August of 2016 and embodies our values. He graduated from Texas A&M University with his undergrad in 2002 and then attended University of Texas Health Science Center – San Antonio for dental school, graduating in 2006. After practicing general dentistry for eight years at his family's practice in Houston, Dr. Chheda returned to school to receive his certificate in endodontics in 2016 from the University of Alabama Birmingham. He realized that even though root canals can be one of the most stressful dental experiences, he could put himself in his patient's shoes and provide the kind of compassionate care that he would want to receive.
Dr. Chheda was born in Texas and in 2016 he finally moved to Austin, fulfilling a goal he and his wife, Monalee, set for themselves in 2004. He likes to "work hard and play hard" and most of the play right now revolves around home. His family is growing, with a young daughter and boy/girl twins born in December 2017. He's traveled extensively through mountain ranges in the U.S., England, France, and Italy but today with small children, family hikes around the Austin trails are where it's at! Dr. Chheda enjoys laughing and joking around the office. The great camaraderie at South Austin Microendodontics is important because he says, "We are dealing with people who are experiencing pain every day." Part of giving patients his best includes having fun.
After work, he goes home to his wife and children, and to his dogs jumping on him, and calls that the very best part of his day.
KORTNIE STROTHER
Dr. Kortnie Strother is from the small town of Alvin, Texas where her grandfather had once served as the area's only dentist. After graduating college at the University of Texas at Austin, Dr. Strother served as a Captain in the U.S. Army at Walter Reed Army Medical Center in Washington, DC and Fort Belvoir Community Hospital in Virginia where she was a dietitian serving wounded warriors and their families. During this time, she received a Master of Science degree in Dietetics from Baylor University. Dr. Strother left the Army to pursue dental school at the University of Texas Health Science Center at Houston where she also earned a certificate in Endodontics and a Master of Science in Dentistry (MSD) degree. She maintains board-eligible status with the American Board of Endodontics.
Dr. Strother is a breast cancer survivor and enjoys gardening, traveling, and spending time outdoors with her husband and two children. Their favorite activity together is finding new places to play PokemonGo.
Dr. Strother is excited to work at our new office location in Kyle, TX.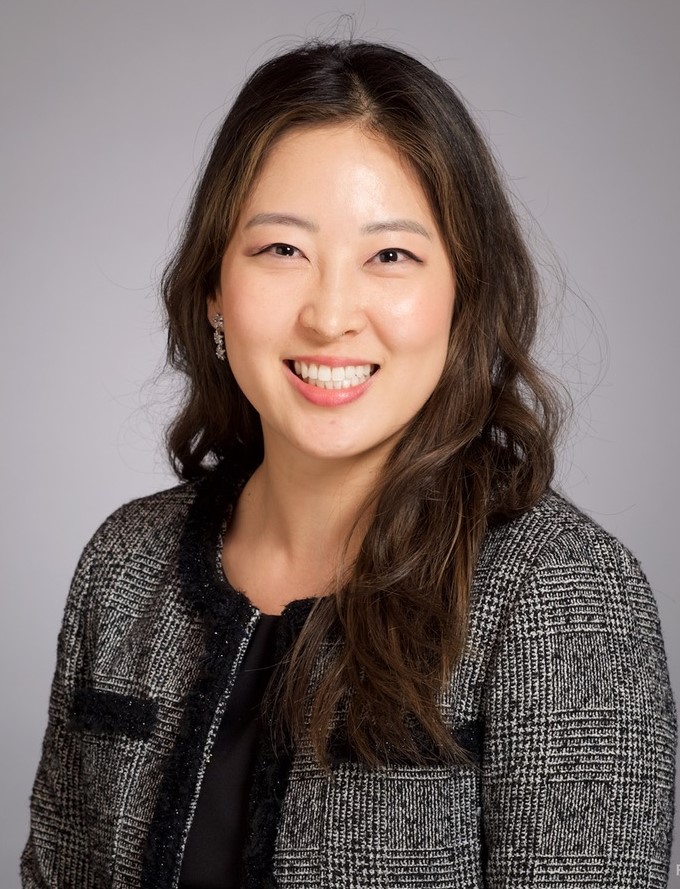 Dr. Michelle Roh
Dr. Michelle Roh's journey to become a dentist started during college. Her experience working as a pharmacy technician for a summer, completing multiple biochemistry research projects, and shadowing the different healthcare fields led her to realize that as a dentist she could enjoy providing hands-on care to patients. Practicing Endodontics has been just that, on top of feeling fulfillment from helping patients out of pain.

As a military brat, Dr. Roh grew up moving around a lot, living in Connecticut, Rhode Island, New Mexico, South Korea, and Kentucky. After getting her undergraduate degree in Mathematics at Vanderbilt University in Nashville, she moved to New York City. During those 7 years, Dr. Roh completed dental school at Columbia University, a one-year General Practice Residency at the Brooklyn VA hospital, and a certificate in Endodontics at New York University. She is board-eligible with the American Board of Endodontics.

Dr. Roh now calls Austin home where she likes to play tennis and golf, run around Lady Bird Lake, and cool off at the pool. She is excited to be a part of the South Austin Microendodontics team and to serve the Austin community.